Lines and Ropes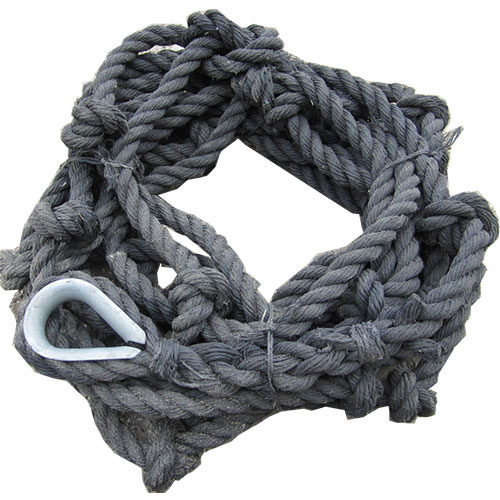 Ropes
Billy Pugh Company provides many types of high performance knotted escape ropes and swing ropes that may be used in nearly any rigging or lifting application. Please see the descriptions bellow and contact our sales team to help determine which type of rope is right for you!"
Containerized Fast Throw Line
Billy Pugh Company's Containerized Fast Throw Lines are a must for any application that requires a dependable length of rope. Whether it's for a ring buoy line, a painter rope or any other application where you need a rope that will not be deteriorated or tangle upon deployment. Our CFTL's offer great dependability and value. The PVC containers keep the rope out of the elements and upon deployment- are tangle resistant.
The CFTL's and LFP's are designed to be an one time use item. Once deployed, the rope cannot be returned to the tube for reuse.

Tag Lines
Whether it's a personnel transfer device or moving a heavy or relatively light lift, taglines are designed to guide the load to the desired area- either on or offshore. Taglines make it much easier for the worker and crane operator to make adjustments to the ultimate landing point of their slung load. Unfortunately, if you are using a regular standard piece of rope for your tag line as a part of your lifting setup, liabilities and injuries are at a much higher risk. These potential hazards are due to the possibility of a regular rope wrapping on an object (like a railing) or catching in a pinch point. The Billy Pugh Co. tag line makes both of those hazards highly unlikely- making your entire lifting program safer.