SM-70 – Solid Wire & Stainless MIG Wire
Industry: Automotive | Heavy Equipment | Ship building | Steel Fabrication
AWS: A5.18/ASME SFA5.18 ER70S-6
JIS: Z3312 YGW12
EN: ISO 14341-A G 42 2 C 3Si1|ISO 14341-A G 42 4 M 3Si1
Applications
Butt and fillet welding of steel structures such as vehicles, machinery and bridges.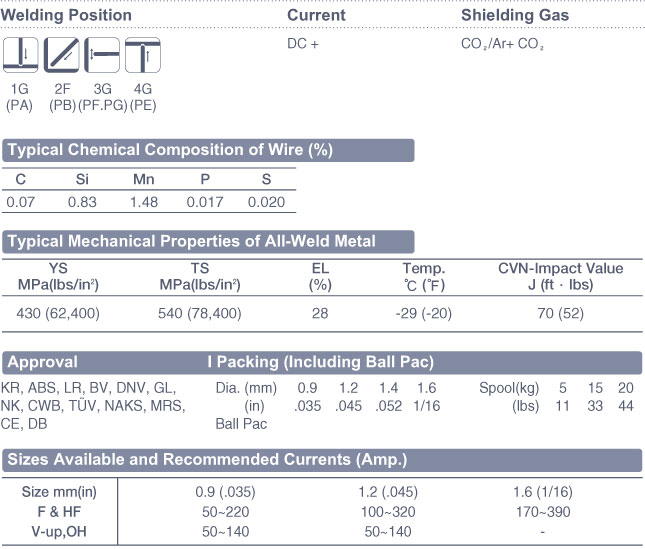 Characteristics on Usage
SM-70 is a solid wire designed for all position welding by short-circuiting type transfer.
As the deposition efficiency is high and penetration is deep, highly efficient welding can be performed.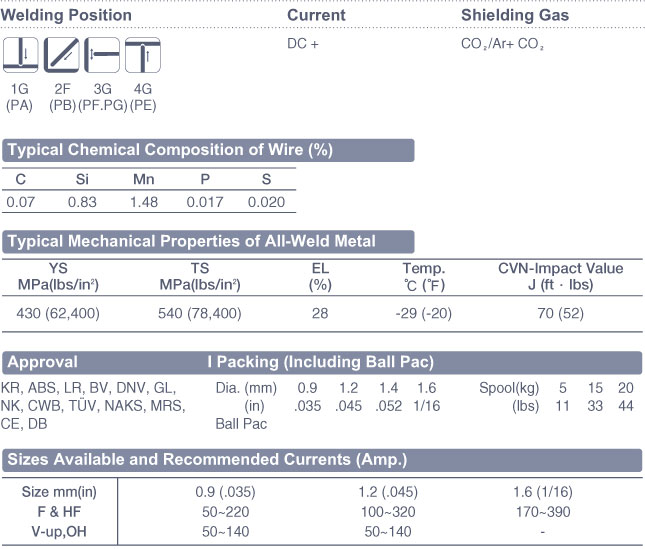 Notes on Usage
– Use with CO₂/Argon+15~25% CO₂gas.
– The Flow of quantity of shielding gas should be approximately 25ℓ/min.
– Use wind screen against wind.
– Keep distance between tip and base metal 6~15mm for less than 250A, and 15~25mm for more than 250A of welding current.